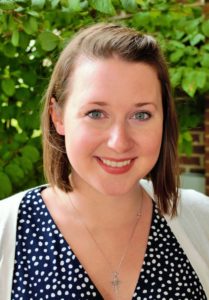 Welcome! If you're checking out this page, you're probably looking around town for a church to visit and maybe even call home. I'm glad you're here, and I hope I get the chance to meet you and to have the honor to be your pastor.
Altoona Christian Church has strong roots in our community (have you heard? We're 150 years old!) and we've always grown along with the community around us. If you're looking for a place to put some roots down and grow deep in your faith, you've found the right place. At ACC we value being together across generations, which means that in worship you'll see people of all ages from babies to octogenarians. There aren't many places where you get that age span in one room anymore, and we're proud that we can all learn from each other. We all have different preferences, so we try to incorporate lots of different styles into our service, but we definitely agree that the most important thing is to be together and worship God. To be around for 150 years, you learn to stick together through thick and thin, and to focus on the most important things about life together.
Altoona Christian Church values hospitality, too. When we say "all are welcome" we mean it, and "all" really means "ALL." So no matter where you're from or where you're going, what you've done or haven't done, what you know or don't know…we'll want to welcome you and learn about YOU, because you are a beloved child of God who is deeply loved by your Maker.
Finally, we're all about service. God has called us to love our neighbor as ourselves, so we are always looking for new ways to get to know our neighbors here in Altoona, in Des Moines, and around the world! Our outreach ministries are a powerful witness to the ways God is at work in the world through our hands and hearts.
I'd love to meet you face-to-face, and to experience God's love and welcome with you. I hope to see you soon, and that you'll make yourself at home.
In God's Expansive Love,